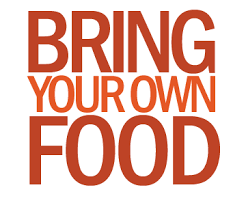 Food: Bring Your Own Food (BYOF) - FAQ's
Regular price $ 0.00 Sale
Van Wijk Winery allows our customers to Bring You Own Food (BYOF) to public, non-ticketed event dates and times. 
Please be mindful of these Frequently Asked Questions and Answers:
Q1:  What is NOT Allowed?
Absolutely NO outside Beverages of any type may be brought into or on winery premises - including water in any type of container. 

Alcohol of any kind, including pre-purchased Van Wijk Wines (i.e. wine and/or beer must be purchased upon your arrival the day of your visit)

 

Coolers (of any size) will NOT be allowed.

Deliveries of food to the winery on your behalf are only allowed while you are present at the winery to receive and care for it!  
Plan Ahead! Avoid awkward moments!  If you order food from another establishment that requires you to to pick it up, make sure you pick it up before you arrive at the winery.  The winery requires you to pay your open tab before leaving.  Don't leave your alcohol unattended, or ask our winery staff or family to 'watch your food/beverages until you get back'.  

Please do not bring your own food to either Ticketed or Special Events as they are typically catered (unless the event specifically states that you you are allowed to bring your own food).  

DO NOT ask if you can 

store food that you bring in the winery refrigerator, or if you can use the winery microwave or stove to heat your food.  The winery food license does not allow it under any circumstances.  
 Q2:  What happens if I forget something or misunderstand the rules?
All food containers will be subject to search for alcohol or other beverages.  If you happen to forget and bring in a beverage, we will kindly ask you to voluntarily remove it (e.g. place it in your car), or throw it away.  The intent is that those items will be immediately confiscated one way or another, but please be respectful.  We appreciate it when you buy local and you understand that the winery earns its living from selling beverages.  And, of course, we love our customers!

Pay a Convenience Charge - if you forget your tableware (e.g. Plastic ware wrapped in napkin, plate, cup, or clam shell), you may purchase it for $1/pp per item at the Tasting Room bar.  This helps both our customers and the winery to manage their costs.
Q3:  How should I dispose of my BYOF/Delivered food and packaging?
It is your responsibility to clean up and dispose of BYOF food and packaging either brought by you or delivered to you at the winery premises. In order for the winery to control costs and maintain prices for its customers, the winery does not staff-up to handle busing of your table(s).  However, the winery reasonably expects to clean up after food ordered from its walk-in menu. 
The winery provides trash receptacles both in and out-side for customer use.  Please let our staff know if you are not able to located one.
Q4:  Does the winery still offer some food options?
Walk-In Appetizer Menu - Limited to Cheese/Meat/Cracker plates, and Dips & Chips (while supplies last; includes tableware)

Gift Shop: Pre-Packaged Foods

Wood-Fired Pizza - order on Thursdays from 5:30 - 7:30 pm (seasonal;

while supplies last; includes tableware)



Food Trucks and Caterers - will be advertised for special dates/times

Q5:  How do I order food and beverages from the winery? 
The winery does NOT provide table service.  Please go to the Tasting Room bar each time you need to order something.  We appreciate that you do not ask our staff or family members to deviate from this process, so that we can continue to give proper care and tracking to all our customer orders and fulfillment.  
It's not our goal to act like a restaurant, but we do deliver items to your table that take us awhile to make from our

Walk-in Menu 

and Specialty Beverage Menu, so that you do not need to wait in the Tasting Room.
Q6:  Can you think of any exceptions to BYOF?
When I bring my infant to the winery, can I bring baby milk with me to put it into my baby's bottle?  Yes, but please remember that no coolers are allowed on winery premises, so it needs to be stored in the infant's bag.  Please also remember that the winery cannot accommodate heating or cooling of anything that you bring to the winery premises.